The Key Qualities to Look For in Packers and Movers
What do people want in any service provider? They want professionalism, experience, and good prices. But that only scratches the surface of the qualities of a moving company.
The key qualities to look for in packers and movers can be broken down into nine separate attributes and services offered. Each is essential for getting the highest quality service, a safe transport method, and timely delivery at a reasonable price.
Before you move, here are some of the boxes professional packers and movers should check.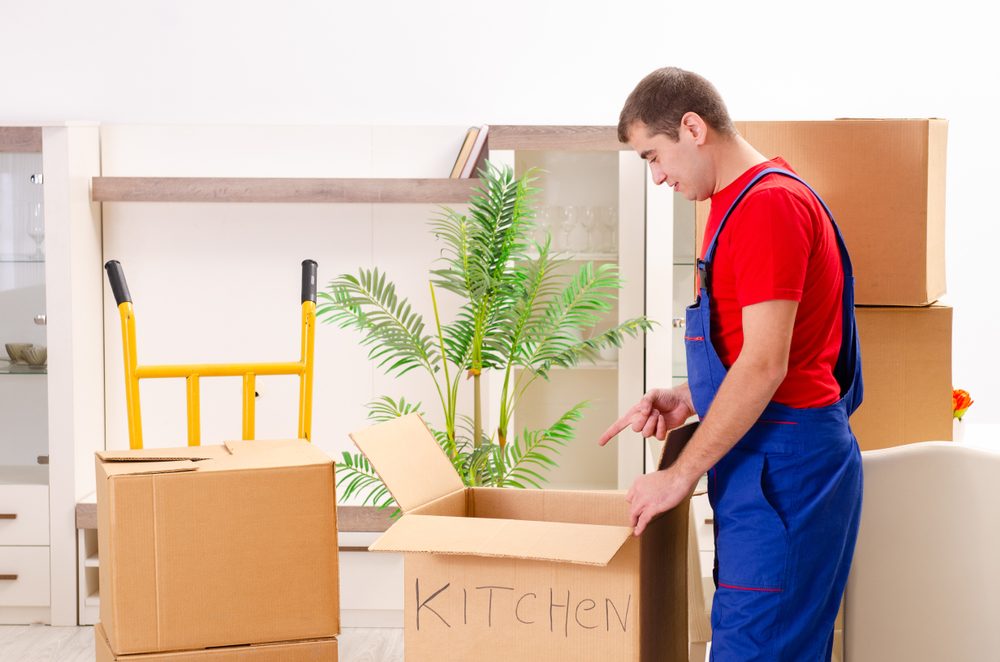 Transparency
There's no shortage of moving scams in the U.S. Some companies operate illegally or not in good faith toward their customers.
This makes transparency a key quality in packers and movers. A business that answers your questions without stalling probably doesn't have many skeletons in its closet.
Ideally, you want to find movers packers relocation services that can cater to your specific needs and prove they've done it before successfully for other customers.
How do you check for transparency? You ask a packers and movers company representative for proof of license and liability coverage.
Intrastate packers and movers must obtain a license from the Department of Transportation (DOT) in their state. In this situation, you don't have to worry if the company can't show you a unique federal identifier. They don't need federal registration or a U.S. Department of Transportation (USDOT) number.
However, interstate packers and movers need a number from the USDOT. That unique identifier enables the government to collect complaints, assess grievances, monitor crash investigations, conduct audits, etc.
In addition, customers can use the number to check up on moving companies. Think of it as running a background check.
In some cases, a packers and movers company might need a USDOT number even if it only does intrastate shipping. The requirement depends on the state they're operating in, and some states have now added this extra rule.
When hiring companies from the following 39 states, make sure to ask for their USDOT number along with the state-issued license to operate.
Alabama
Alaska
Arizona
California
Colorado
Connecticut
Delaware
Florida
Georgia
Hawaii
Idaho
Indiana
Iowa
Kansas
Kentucky
Maine
Maryland
Massachusetts
Michigan
Minnesota
Missouri
Montana
New Jersey
New York
Nebraska
Nevada
North Carolina
Ohio
Oklahoma
Oregon
Pennsylvania
Puerto Rico
South Carolina
Texas
Utah
Washington
West Virginia
Wisconsin
Wyoming
The other 11 states don't force intrastate movers to get a federal tracking number and license.
Packing Experience
If you need packers and movers, determining the quality of the packing service should be high on your list of priorities. Remember that relocations are hard enough in terms of logistics. Packing fragile items, antique furniture, valuables, firearms, and other items must be handled carefully.
But not all US packers and movers are on the same level. Some might rush through the process to finish the shipment faster. Others might not have the best packing materials for the task at hand. Moving companies sometimes lack the manpower or equipment to handle large and valuable items like pianos.
A company with excellent packing experience is preferred when shipping your belongings with packers and movers to another state.
Household movers and packers must use high-quality boxes and crates. They should know how to disassemble and reassemble furniture, appliances, etc. Each type of item should be packed according to a specific protocol.
Packers and movers in US territories often use some of the same materials homeowners might use during a DIY relocation. These materials include bubble wrap, cardboard boxes, and wrapping blankets.
That said, packers and movers should have access to higher-quality packing supplies. They should know how to wrap specific furniture pieces and appliances and how to stack them safely and efficiently inside the moving van or truck.
Movers packers relocation services must use specialized equipment when loading the cargo in trailers or taking it out of your home. Usually, you want to see them using reliable pulley systems for large items, quality nylon straps to secure the cargo, etc.
And if you want a packers and movers company to ship your vehicle, the quality of service and equipment is even more critical.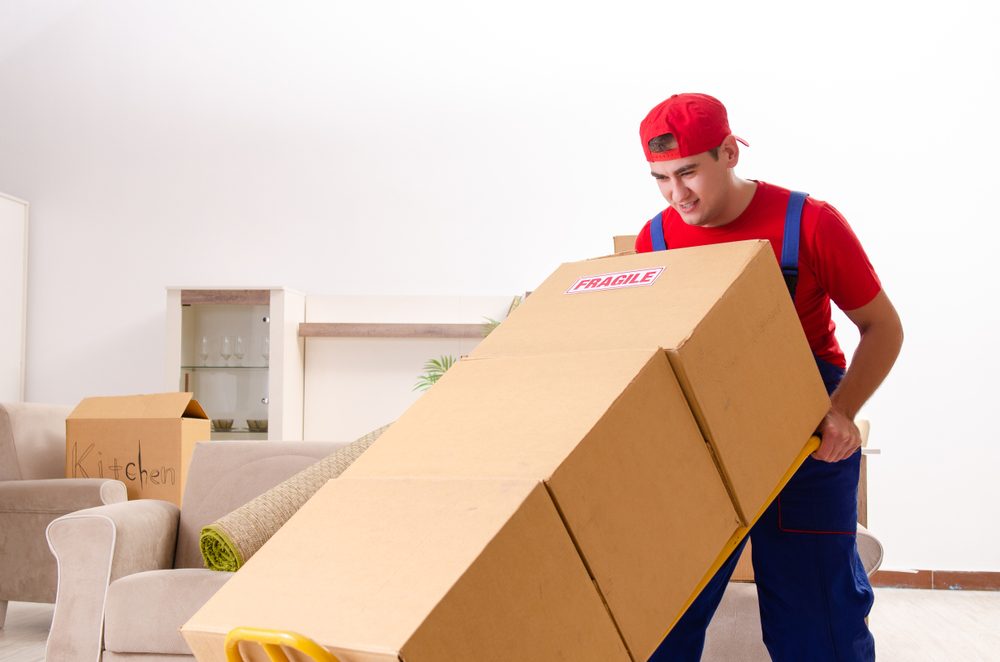 Simple Paperwork
You don't have to fill out much paperwork for an intrastate or interstate move. But shipping your belongings out of the country is a different story. That's when the mountains of paperwork can overwhelm the average person.
The ability to simplify the paperwork and offer guidance is a key quality of packers and movers. Researching what you need to move to the UK, for example, can take days. You must consider U.S. customs regulations, UK customs requirements, shipping company documents, etc.
It's a lot more complicated than moving within the same state. Movers, packers, and generally professional shipping companies must be able to simplify the international shipping process. They should offer you a complete list of documents you must sign and take care of filing the paperwork on your behalf with the right authorities on both sides of the border.
That way, you can enjoy your trip knowing that your belongings are in good hands and transported through the proper channels.
Good Value
Moving is expensive, and the further you travel or the more items you ship, the more you pay. The bad news is that shipping industry prices vary a lot between service providers. Every company is free to place a value on their service, people, and equipment at whatever price they want.
With that in mind, you still deserve to get a good quote. Not every expensive service is the best service on the market. And cheap quotes rarely guarantee a satisfying service.
Finding the best value can be difficult unless you get more information from your top choices of packers and movers.
Right off the bat, a packing and moving job will cost extra. If you want to save money, you should pack everything yourself. Then, the company will only charge you for pickups, transport, weight, distance, and other factors.
You will pay extra if you need packing services from a moving company. But based on their speed, equipment, supplies, experience, and other considerations, you should be able to tell if you're getting a good value.
Compare quotes using the same metrics and find the company that can get you a better deal.
Real-Time Tracking
A long-distance move may separate you from your belongings for more than a week. International shipments can take up to a month to complete via ocean freight. Therefore, getting frequent updates on your cargo's status is always comforting.
Some movers packers relocation services may send you regular emails or call you from time to time with updates. Others will give you the information after you contact them.
Real-time tracking is quickly becoming an industry standard, even for smaller or newer moving companies. Most professional moving companies have platforms that let you monitor the cargo from anywhere, so long as you have an internet connection. You shouldn't have to wait on a moving company representative to send you an email or pick up the phone to know where your belongings are.
Good Liability Coverage
Intrastate packers and movers are obligated by law to offer two types of liability coverage.
Released Value Protection
Full Value Protection
Released Value Protection is an economical option for customers because many companies won't charge extra. However, the protection isn't great since each article's coverage amounts to 60 cents per pound.
Imagine getting a damaged TV, refrigerator, antique mirror, and other valuables at this coverage. You probably wouldn't get 1% of the total cost back.
The alternative is Full Value Protection. If a moving company offers this, you know it's serious about serving its customers. Under Full Value Protection, movers become responsible for reimbursing you for lost and damaged goods.
They might repair a broken item, replace it, pay for its repair, or reimburse you at the current market value. There are various ways to go about making these settlements. But what's great is that movers take on more legal and financial responsibility for the condition of your belongings.
Thus, you can feel safer shipping more fragile or valuable items in a moving truck.
Not every company pays the highest possible insurance premiums. Some will limit their financial responsibility by setting a maximum amount reimbursable per pound for various items.
If you want to go a step further in terms of protection, ask for personalized liability insurance. This is often bought by customers who ship classic or expensive automobiles.
Companies that show flexibility with their insurance coverage are generally more reliable than others and even more incentivized to not mess up during the job.
Climate Control
Quality storage solutions are expensive, but companies that invest in them can be considered more professional and dedicated to providing high-quality services. This includes sophisticated climate control storage options.
Packers and movers that can't offer some form of climate control probably can't handle a wide range of jobs. But climate control is in high demand with customers. People want sophisticated storage solutions for their cargo, especially when shipping fragile and environmentally sensitive items such as documents, old photos, paintings, antique furniture, clothing, etc.
Great Reputation
Anyone can give one- to five-star ratings to packers and movers after receiving their delivery. But that won't tell other potential customers a lot about how the company operates.
The mark of a good moving company is its reputation. You must do two things to assess this quality in packers and movers.
First, you should visit the USDOT website and use the moving company's unique identifier. This will bring up any complaints lodged against the company by previous customers. It should also display information on fines, accidents, and other issues.
Secondly, head over to the Better Business Bureau (BBB) website. This non-profit organization analyzes businesses across various industries and rates them according to industry-specific metrics. Companies that don't perform well or in good judgment won't have a good BBB rating or accreditation.
Lastly, check online reviews to see what people have to say about a moving company. You can often read testimonials on the company's website. Or you can visit Yelp, a consumer protection website, or a specialized review website.
It's essential to read some of the more detailed reviews. People who took the time to write a long statement probably had something important to share, whether it was negative or positive. Go through opinions from happy and displeased customers and make a judgment call.
Experience With Similar Jobs
Not every moving company can transport personal vehicles, and not every shipping company can handle various types of furniture. Every moving job is different, and some packers and movers can be highly specialized in particular tasks.
One of the key qualities of a moving company is ample experience in the type of job you need them to carry out. Stellar reviews on one particular type of move or moves to other states won't mean much if your move is completely different from any other type of move the company has performed.
Many commercial movers don't have much experience relocating homeowners and vice versa. You need to find the right team for the job.
And while there's nothing wrong with specializations, versatile packers and movers with many jobs under their belts are better prepared for unexpected situations.
Contact the Experts for Your Moving Needs
Moving into a new home or relocating an office space can be logistic nightmares. Transporting various items safely from point A to point B takes skill, experience, and proper equipment. Not everyone can handle a DIY move, especially when talking about commercial moves.
Shipping your valuables, belongings, and office equipment is something best left to veteran professionals. And an intrastate move, unlike interstate or international relocations, can be even easier than you think when you get the right company.
Plan the details of your move and reach out to Door to Door Movers for additional guidance. Or get a quick estimate and schedule an inspection to get a fair quote from our licensed and insured moving company.