Your Guide to Finding the Right Office Movers for Your Commercial Move
Switching to a new office is a big endeavor. It's likely to cause some disruptions to your business and bring about a lot of stress. The last thing you want is to organize the move yourself.
The good news is that you don't have to. Office movers can take this burden off your shoulders and ensure all your equipment gets to the new space safely.
If you've ever Googled "office furniture moving companies near me," you likely saw many options. The question is, how do you choose the best one?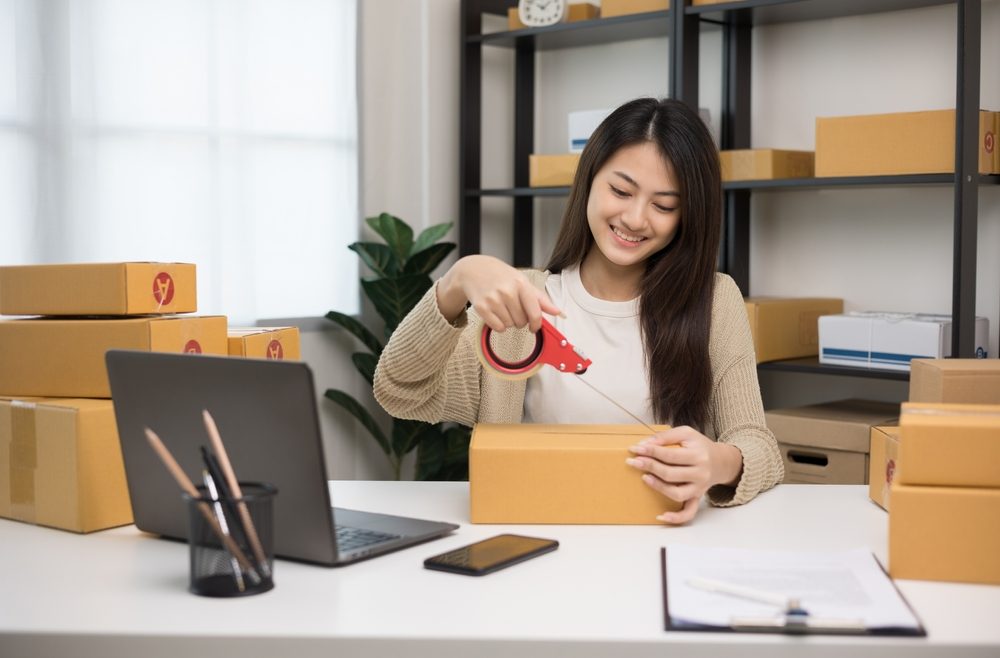 In this article, you'll learn about the main things you should consider before hiring a mover. If you're not sure where to start, just follow these tips:
1. Research Local Movers
Whether you're moving locally or across the country, it's best to narrow the search to moving companies around you. Hiring one from another city or state might result in additional costs, as they can charge extra for getting to your location. Some companies might not even be able to get to your site if it's outside of their service area.
To save time and weed out such companies from the get-go, use local search terms when researching movers. You can use something like "office movers of Florida" or "office furniture movers near me," and you'll get local results.
2. Check Their Licenses and Accreditations
Anyone can put up a nice-looking website and make a bunch of promises. Just because a company looks reliable doesn't mean it is. You must conduct thorough research, with licenses being the first disqualifying factor.
Otherwise, you may fall for one of the many moving scams you'll learn about later in this article. If your mover of choice doesn't offer license details on their website, don't hesitate to ask for them before proceeding. Keep searching if they don't provide the license or if you notice anything suspicious.
3. Ask About Their Experience
If the office mover you're considering has been in business for many years, this is definitely a good sign. Every industry tends to weed out bad companies with time as economies fluctuate. Being a long-standing provider means that they're doing something right.
Still, you'll want to look beyond the sheer number of years. Prior experience with office moves like yours is much more important.
There's a world of difference between residential and commercial moving. If the mover you're considering isn't specialized in the latter, they should at least have sufficient experience with office moves. You must ensure they know how to disassemble, transport, and reassemble everything in your new space.
4. Look Into Their Affiliations and Reviews
Aside from licenses, a good indicator of a mover's reputation is its connection with different organizations. These include the American Moving & Storage Association (AMSA), ProMover, etc.
These affiliations matter when researching potential movers, and the reason why is simple. To join an association, every mover needs to meet certain criteria. A mover with solid affiliations and certificates is instantly more trustworthy than those without them. There's a higher chance you'll get high-quality services from such a company.
Of course, it's always best to trust what other clients say instead of blindly trusting what the mover says. That's why you should check out the mover's online reviews.
In many cases, you can find reviews by simply Googling the company. While there are ways to influence Google reviews, they usually paint an accurate picture of a company's image. Furthermore, you can go on third-party sites like Trustpilot to find reviews.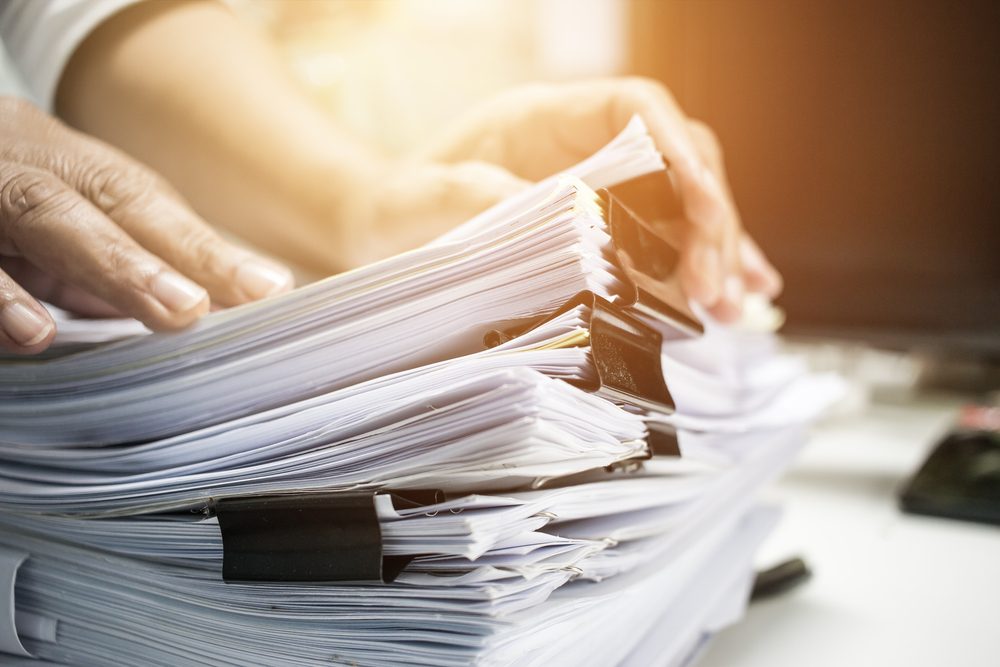 When looking at reviews, focus on the big picture. No company in history has managed to please every single customer, so negative reviews are perfectly normal. Of course, there should still be more positive ones. See what others have said about the office movers you're considering, and making a decision will be much easier.
5. Assess Their Insurance
A comprehensive insurance plan is critical to a successful move. Your office equipment is valuable, so you don't want to take any risks with it. Reputable office movers understand this and offer solid insurance that will put your mind at ease.
Once you start working with a mover, they should have:
Employee liability
Public liability
Goods-in-transit insurance
Now, movers can have varying insurance plans, so you'll have to do some research to find the one with the best coverage. Take time to compare as many options as possible, and ensure you get additional insurance if needed.
6. Ask for a Custom Quote
You can find many online calculators that will give you rough office moving quotes. However, it's usually not a good idea to rely on them. Every moving job is different, and you might need some services that generic calculators don't factor in.
For this reason, it's always best to ask the company for a custom quote. Give them all the relevant details of your move, and you'll get an accurate quote so that you know what to expect.
It's essential to ensure you know exactly what you're getting for your money. Ask about all the mover's services, especially packing and unpacking. Some office movers might provide packing materials like boxes and crates but not the actual packing service.
Letting professionals pack and unpack your office equipment is always a good idea. They are more likely to do a better job than someone inexperienced, and their insurance will also make them liable for any damages. So even if something goes wrong, you'll be covered.
7. See How They Handle IT Equipment
If you decide to outsource packing and unpacking to your mover, pay special attention to how they handle IT equipment. Do they have experience setting everything up and disposing of the equipment you plan to leave behind?
This is crucial to a successful move, as it doesn't just involve placing monitors on desks. You may have servers that need careful handling or other complex equipment. Ask your mover if they have experience with IT, and try to get testimonials from previous clients if possible.
8. Explore Storage Options
There's a high chance your new office isn't ready for furnishing by the time you move. You may have to go through some restructuring and installations before setting everything up. At the same time, your current office lease might expire, so you need to move out.
In this case, you'll need a place to store your equipment until you can properly move in. Luckily, many office movers offer containers or self-storage.
Note that storage can increase the overall moving costs by quite a bit, especially if you'll need it for longer. Consider this when asking for the quote, and see if it's worth the investment.
9. Ask for a Detailed Action Plan
Every mover worth their salt has a comprehensive system for handling commercial moves. They should be transparent about it and lay out all the processes so that you know what to expect.
Your mover should give you a detailed schedule with all the key milestones, allowing you to set up a timeline and plan your activities accordingly. In addition, they should have a single point of contact, such as a project manager who will oversee the move and ensure everything goes according to plan.
By the time you're ready to move, you should know precisely how everything will unfold. Of course, there's always some leeway, but your mover should be able to provide the end date by which everything will be ready.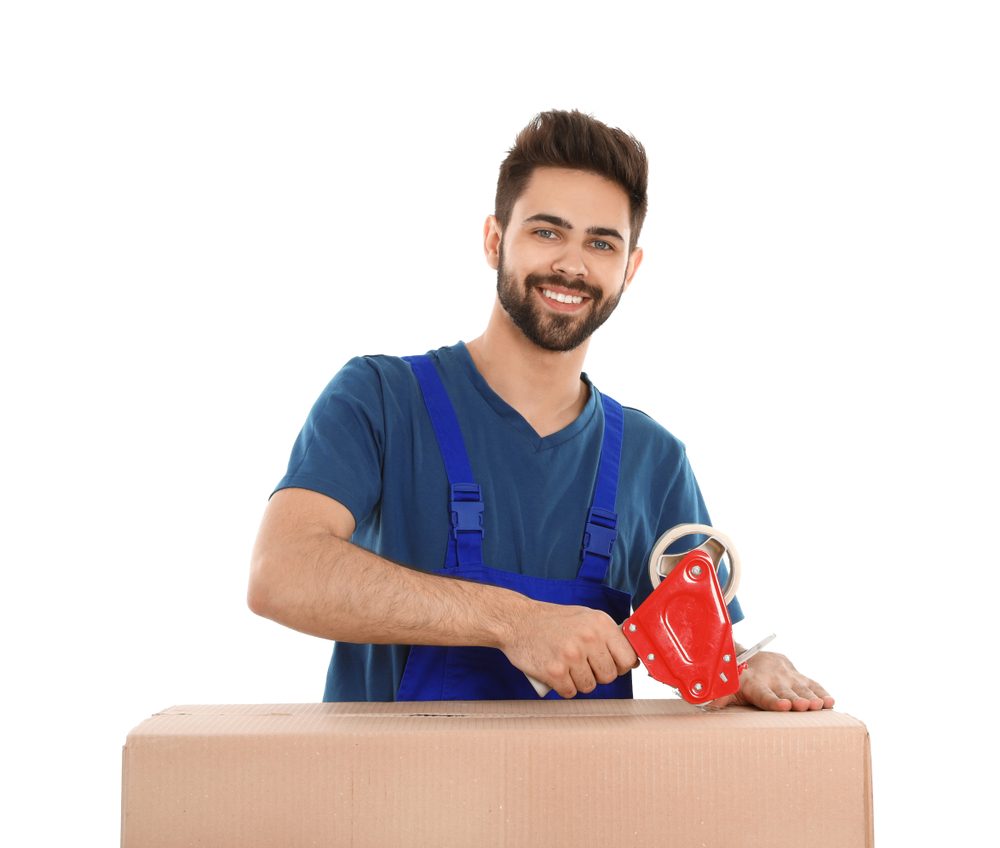 How to Ensure You're Working With a Legit Office Mover
If you follow the above tips, you should have no trouble finding a variety of suitable local commercial movers. However, that doesn't mean your search is over. As an office move is such a massive undertaking, you shouldn't leave anything to chance.
In other words, you should scrutinize the information a mover gives you to confirm they're a legit provider. If you're not sure what to look into, here are some red flags that might mean you're dealing with a scammer:
1. History of Name Changes
The Better Business Bureau (BBB) is an excellent resource for checking out a business and ensuring they're not shady. The problem is that shady companies know how to make themselves appear more legitimate.
The most common method is name-changing. When a dishonest business receives a poor BBB rating, the owners simply change the name and register as a new entity.
If you see that the company registered with the BBB recently, it might be worth looking into it more closely. You can contact the BBB and even your Department of State to see if there's information on the company's previous names.
2. Large Deposits
It's normal for a mover to ask for a small upfront payment. After all, they need some security as well. However, if they ask you to pay a significant amount as a deposit, you might want to reconsider working with them. And if they ask for everything upfront, it's almost certainly a scam.
The industry-wide standard is to pay most of the bill after the job is done. This makes sense, as you have no leverage whatsoever if you make a large payment straight away. Even if a mover offers you a below-average price, don't fall for it if they ask for massive deposits.
As an added precaution, you should use a credit card for payments, regardless of when you make them. This way, your bank can help you deal with any fraudulent activity.
3. They're Not Transparent About Rights and Responsibilities
People usually aren't familiar with their rights regarding moving, whether commercial or residential. Because of this, the FMCSA (Federal Motor Carrier Safety Administration) compiled a booklet that contains all the relevant information about the rights and responsibilities of everyone involved in the move.
You can find the booklet here, but note that your mover is legally required to give you a copy during the early planning stages of the move. If they don't, they might not be as reliable as they seem.
It's a good idea to look at the booklet whenever you find the time. It outlines all the major regulations and considerations you should make. If your mover asks for anything that contradicts the booklet, you should look for another one.
4. A Blank or Vague Contract
You shouldn't sign a blank contract under any circumstances. No matter how trustworthy the mover appears, you should stop working with them if they offer you one. The contract should have all the costs clearly outlined and broken down.
In addition, you should double-check the inventory form to ensure everything's properly labeled. Every piece of equipment should be inventoried in great detail, so there's no room for fraud. The last thing you want is an item to go missing without an option to file a claim because it wasn't on the list.
5. Dismissive Cost Guesstimates
When you ask for a quote, your mover should visit your office to give you an accurate cost. The only exception is if you can give them a full list of your equipment and the services you need. A good office mover won't burden you this much. Instead, they'll want to inspect everything themselves to get a clear picture of the work they need to do.
This doesn't mean everyone who doesn't give you a quote in person is a scammer. But if they ballpark it on the phone without you even giving them the necessary information, they might not be reliable.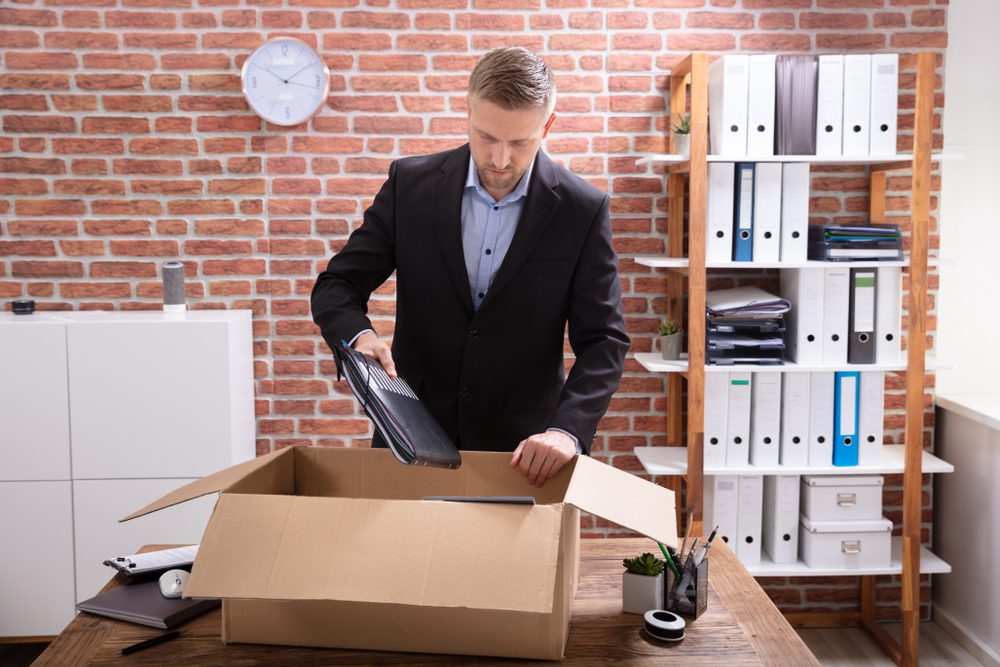 Do Your Homework
Researching office movers can be a lengthy task. Don't rush it, as you can make costly mistakes. The move itself is enough of a hassle, so don't add to it by working with shady movers.
Now that you've seen what to look for, it's time to start exploring your options. Follow the tips you saw here, and pay special attention to the discussed red flags. If you do, you'll ensure that your valuable equipment arrives safely.
If you're looking for a trusted partner who will make the moving process smooth, feel free to reach out. We'll assess all the details and tell you how we can help.